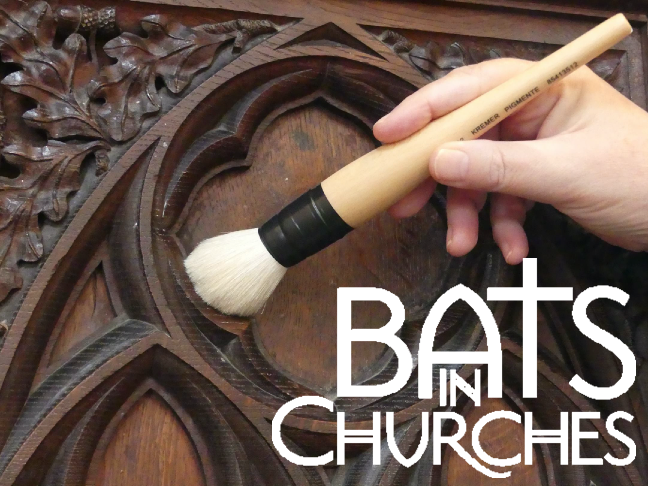 We're pleased to be hosting the Bats in Churches project on Saturday 18th September from 10am till 2pm for a special presentation on the cleaning and care of church furnishings.
This is a practical workshop which focuses on sensitive cleaning for historic interiors, and we will explore some methods to reduce the impact of bat droppings and urine. We also cover top-tips for the general care and cleaning of churches, preventive measures, ongoing maintenance and when to call in a professional.
The workshop is hosted by the Bats in Churches project and the Churches Conservation Trust. The techniques and equipment which we are using are approved for working in a historical setting and reflect those employed by the National Trust, English Heritage, and other conservation professionals.
Information on how to book is in the document below. If you would like to attend, please do book a place – refreshments (from 9:45am) and lunch (from 12:30pm) will be provided, so we need to know for catering purposes.