Content
The Hunsdon Village News is published by the Hunsdon Parochial Church Council (PCC), and edited by Claire Dunstan. It contains news of village events (either recently past or coming soon) and articles of general interest. The magazine also includes a useful list of local contacts and we are pleased that a wide variety of local traders advertise with us. We produce mainly A5 copies but large-print versions (A4) are available on request.
We can accept handwritten documents and hard-copy pictures, but we prefer content to be provided electronically (e.g. as jpeg or png image files, Microsoft Word files, pdfs or text in emails). Please note that the magazine is produced using Microsoft Publisher as an A4 document, then shrunk for printing. Therefore, artwork or other items should be presented for inclusion at a size appropriate for printing at A4. Stretching small pictures to fit causes a significant loss of quality.
We ask contributors to recognise that articles are included and edited at the editor's discretion. Please also note that whilst every effort is made to reproduce content faithfully as submitted, occasionally, for editorial reasons, poster-style advertisements for events may also be adapted.
You may submit an article or advert by using this form.
Subscriptions
An annual subscription provides 10 editions of the magazine (delivered to your door within the village). This costs £5.  We are extremely grateful to our team of volunteer distributors who brave all weathers to make this possible.  We deliver a free copy to new arrivals in the village with every Welcome Pack.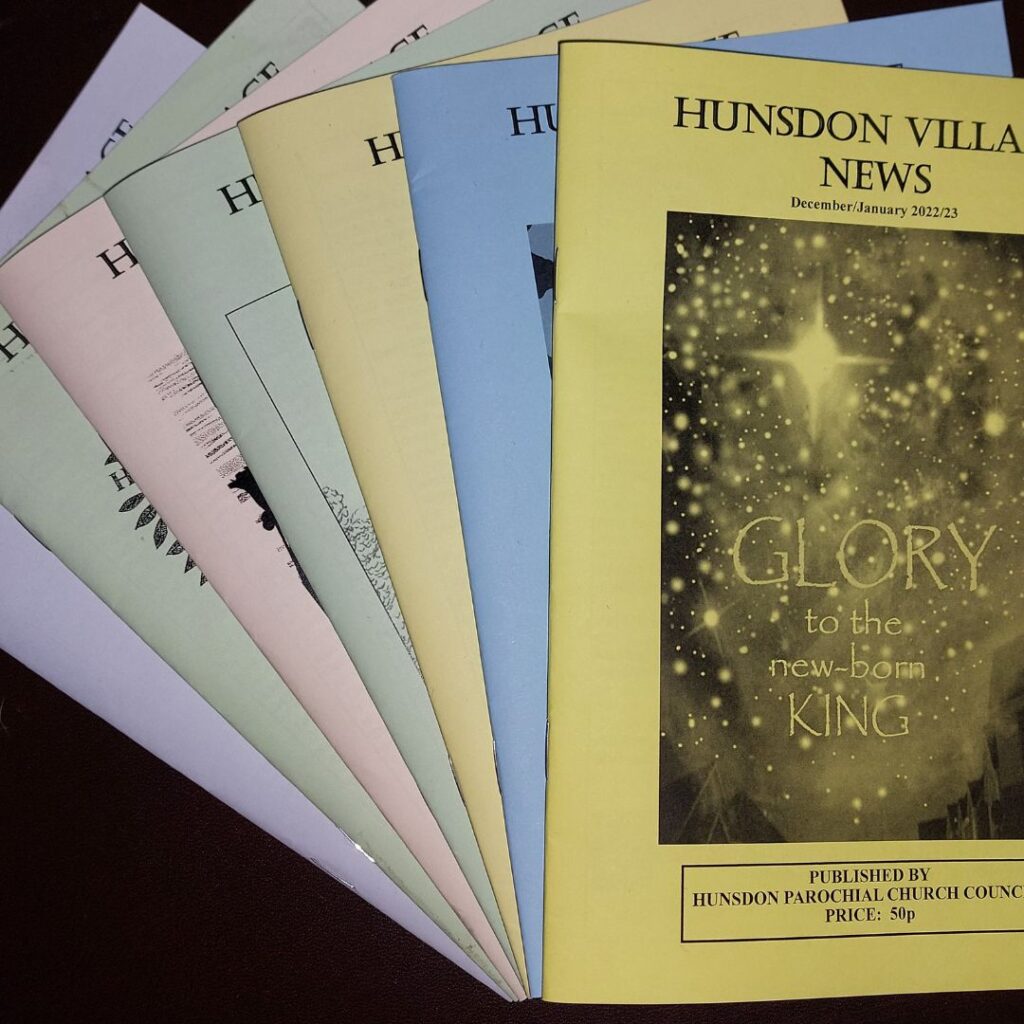 Advertising
We make no charge for the village organisations who wish to advertise their events, but we do expect businesses to pay for advertising space.  The magazine accepts business adverts of four different sizes.  The current prices are listed below.
| Advert Size | Orientation | Annual Cost | Dimensions for artwork |
| --- | --- | --- | --- |
| Whole Page | Portrait | £110 | 184.2mm x 267.2mm |
| Half Page | Landscape | £65 | 184.2mm x 133.6mm |
| Quarter Page | Landscape | £45 | 184.2mm x 66.8mm |
| Quarter Page | Portrait | £45 | 92.1mm x 133.6mm |
| Eighth Page | Portrait | £27.50 | 92.1mm x 66.8mm |
Our advertising year runs from January to December, and the deadline for the inclusion of a year-round advert is 11th January each year. Depending upon demand, we are sometimes able to accept new advertising during the year, and even advertising for individual months, but because of the time taken to insert such new content, we levy an additional set-up charge of £5 for this service.
Making it work
The Village News is popular in the village (over half of households take a subscription) and is, for those without internet access, the only regular way of receiving news and information about village events and activities. We are grateful to our subscribers, contributors, advertisers, distributors, editor and printers for making it happen. But we could always use more help:
Could you write us a story, an event or book review?
Could you provide a recipe that the village's cooks might appreciate?
Could you help distribute the magazines to a small number of houses in the village?
Have you any other ideas about how we could improve the magazine?
We would love to hear from you. Please contact the editor.
Contact
You can contact the editor by using our contact form (select "Magazine" from the drop-down menu).